Fernee Forest Club Facebook Feed
EVENTS
We host seasonal events at Bevendean Community Garden, to encourage everyone to get outdoors regularly and enjoy nature!
We have also launched our Local Wild Spaces Project; Bevendean and Moulsecoomb Nature Trail this year, with FREE Seasonal Walks and Activities please see www.localwildspaces.co.uk for more info…
Over the past year we have held a wide variety of workshops and events including: Pond Dipping, Seasonal Cooking & Foraging, Mosaic Making and an Alternative Halloween! These events are often free or by donation only.
We also contribute to other local events such as BevFest, the Community Picnic at Farm Green and this year come and find us at TakePart! (June 22nd at the Level).
Don't miss out! Follow us on Facebook or sign up to our mailing list.
https://www.facebook.com/ferneeforestclub/
Homemade Christmas Winter Market
Sunday 17th December 1-3pm
Celebrate local making skills and bring the community together.
People can sell small handmade gifts, fudge, cakes, pickles, cordials and also crafts, decorations, wreaths, cards, jewellery etc. Just needs to be homemade!
We hope people of every generation will get involved
🎄❄️🍁✨We'll do mulled drinks and mince pies and fairy lights 🎄❄️🍁✨
28th October 2017
A collaboration between Fernee Forest Club, Bevendean Community Garden and Hijack. We made wishes to the fairies, remembered lost loved ones, tasted tea, sang round the fire and feasted on delicious soul cakes and warm apple punch.
November 25th 2017 10am-12pm
A very practical session to discover and rescue all that is living in the wildlife pond and then help with draining and reclining it so the area can thrive.. we will also be digging the wildlife garden to plant some fruit trees ..wellies a must!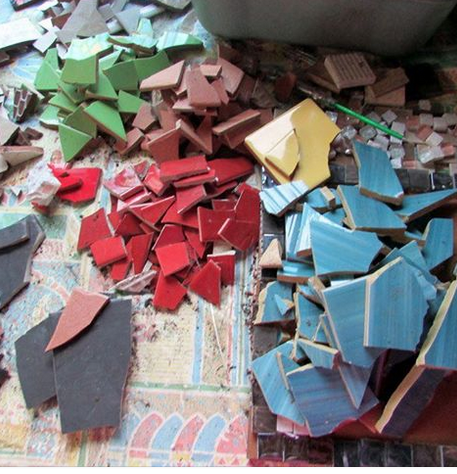 23rd August 1-3pm
Mosaic workshop happening at Bevendean Community Garden this Wednesday from 1-3pm all welcome, children younger than 8 will need parent/carer to help them as there will be tools and sharp bits. £2.50 suggested donation.
Bevendean Wild Treasure Trail
28th April
We teamed up with Hijack Komedia Kids Festival & storyteller Michael Parker to create the 'Bevendean Wild Treasure Trail'. This involved Forest club activities for local families and supported local conservation efforts by highlighting the natural treasures in Bevendean's green spaces..